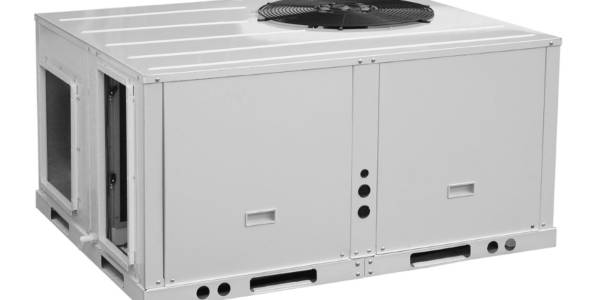 We at Ajlan Coolers Factory worked in various Package Unit projects. If you are looking for a bigger version of window air conditioner, package unit is your choice. Unlike window air conditioner, package unit has a higher cooling or heating capacity and usually able to cool an entire house or a commercial building. The nominal capacities range from 3 tonne to 25 tonne. If you are interested in this solution, please contact us.
How it works?
The conditioned air are transferred to the space to be conditioned through ducting which is usually hidden in the ceiling and wall of the building. The unit is placed outside the house, a special room in a building or even on top of a roof. This unit is factory assembled and skilled technicians from Ajlan are a need to install this type of unit.
Protection devices such as High/Low pressure switch, overload relays for all motors, water flow and air flow switches are included in the units. The compressor have winding protection thermostat built into the winding to disconnect the circuit in the event of overheating. There is an interlocking circuit with the evaporator fan motor stater to ensure that the compressor can only start if the fan motor is running.